As some of you may know I was away on vacation last week at the beach. While it was nice to be away for a week it would have been even nicer if the sun was out to sit on the beach every day! I wasn't that lucky though so what do you do in Cape May when the sun is not out?? You go to the Cape May County Zoo of course! If you have never been it is a great large zoo and admission is by donation so you give what you can afford. For more info click HERE.
Most people go to the zoo with their little point and shoot but not me
I took the D300 and 70-200 zoom lens!! If I am going to take pictures I am going to do it right! Here are a few of the good ones..
This little guy looks quite sad behind bars but he was small enough to fit in your hands and his habitat was huge!!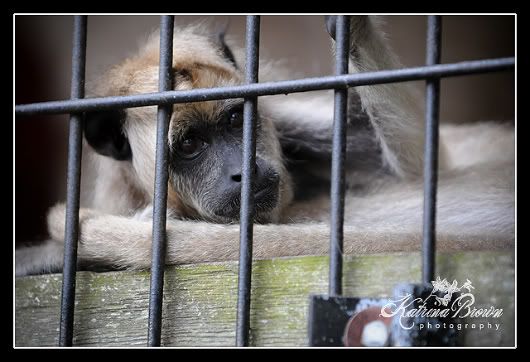 and finally bath time at the zoo..